For the first time ever, ROI Hunter took their famous meetups to Cairo to discuss the scope of the eCommerce landscape with digital marketers across Egypt. The event revolved around the theme of major 'E-commerce marketing trends in 2019' and with speakers from global giants and startups, almost 100 participants attended CairoROI in March.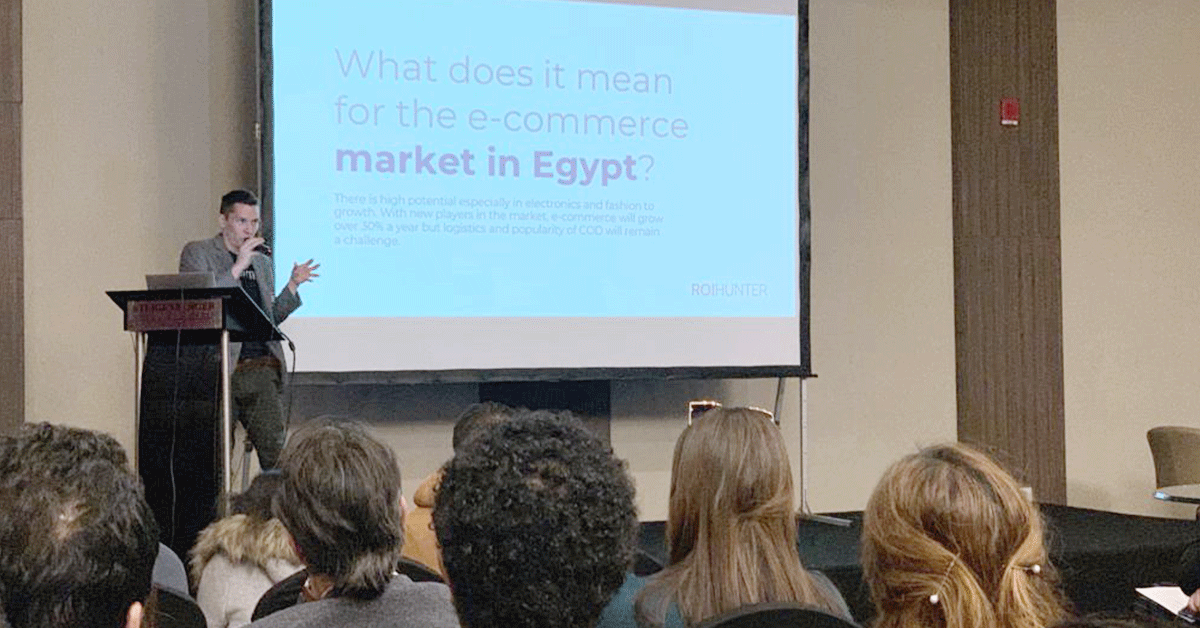 The Challenge of Logistics and Cash On Delivery Payments
The event began with a welcome from Lukas Krejca, Head of ROI Hunter MENAPI, who then kicked off the first presentation segment that dove deep into the growth of the MENA eCommerce market. Interesting findings revealed the Egyptian market to have the highest expected growth rate which translates into high opportunity. However, this is not without its challenges. Lukas highlighted problem areas that need to be addressed before this potential can be tapped into such as logistics and cash on delivery payments that account for 85% of all transactions in Egypt.


Lukas then discussed the importance of having a well thought out always-on strategy. An ad hoc approach to campaigns used by many clients usually results in overlapping competition, difficult reporting and misattribution of results. By implementing a 'See, Think, Do, Care' framework, professionals can achieve better results and scalability on their campaigns as it allows marketers to identify different channels for different stages of a users' journey. For e.g. this principle can be used in all phases of the user journey for Facebook Advertising.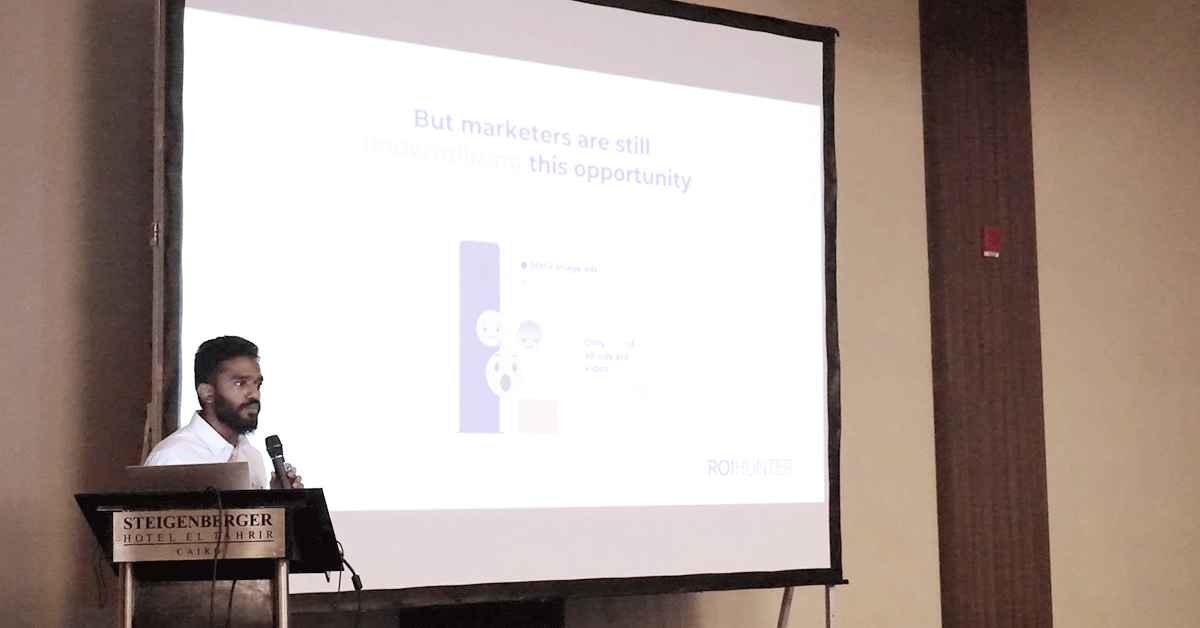 Creatives that Convert Users to Buyers
Next up was ROI Hunter's Customer Success Team Lead, Kingston Benjamin. His experience with eCommerce strategies provided invaluable insights into the evolution of creatives towards a video dominant format. With impressive stats such as an 80% brand recall and a 64% chance of sale after watching a Facebook ad, Kingston explored why eCommerce marketers are underutilizing this opportunity especially with regards to Instagram Stories that are 'taking over the world'. With compiled data across the region teamed with personal experience, Kingston believes a greater focus on video ads can greatly benefit eCommerce marketers in the MENA region and help achieve their performance goals.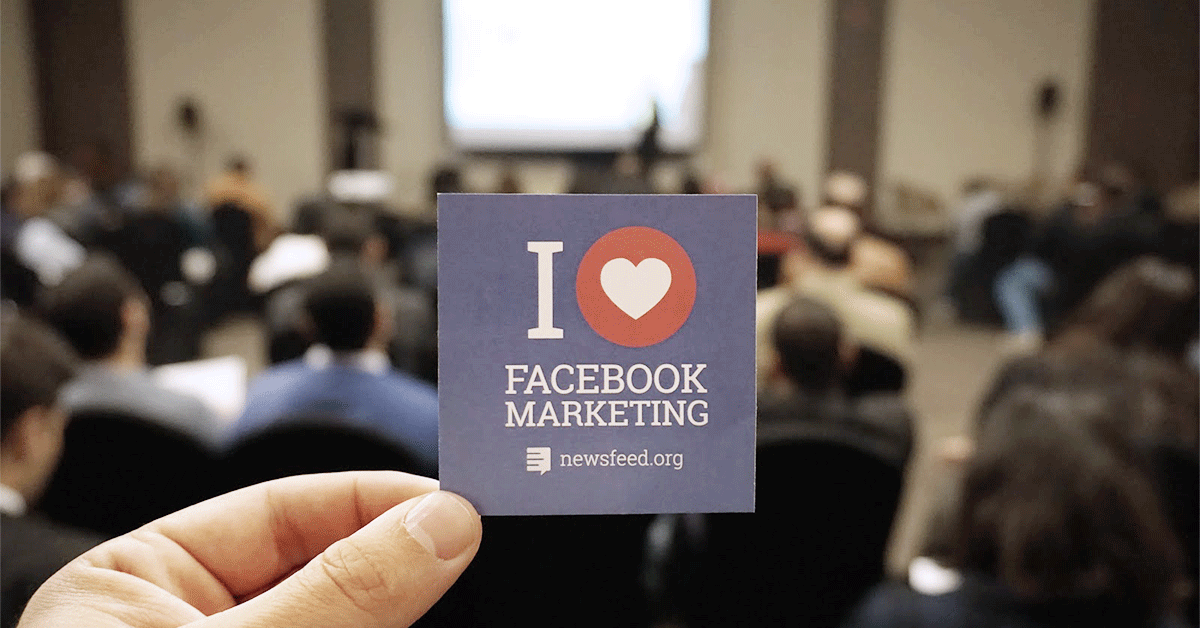 Did you know that 85% of Facebook users watch videos with the sound off? For more tips and tricks on Facebook and Instagram Video ads, read our dedicated blog article here: https://www.roihunter.com/blog/10-key-facebook-instagram-video-ads-tips-for-e-commerce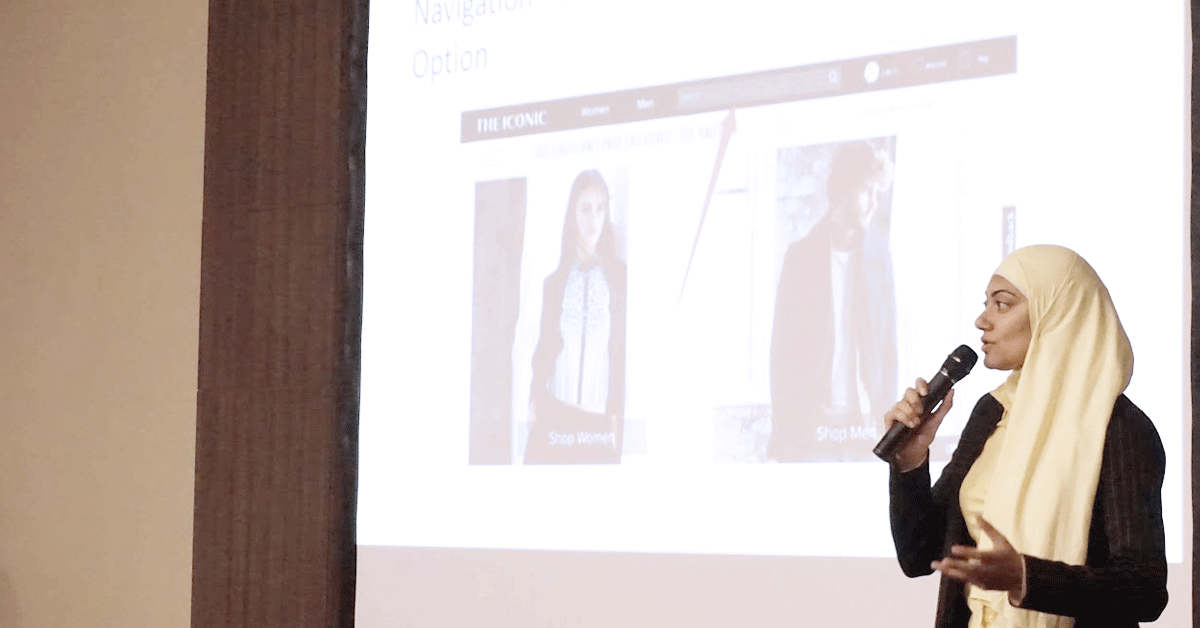 SEO for E-Commerce: Does it Really Help?
And to round off the last of the presentations was an external guest speaker, SEO Specialist, Shereen Badr. With over 15 years of experience, Shereen was able to share a personal success story that clearly attributed the company's success to SEO best practices. She began by touching upon general misconceptions about SEO but explained in great detail how SEO can make an impact. Teamed with well defined goals, within 4 to 6 months, Shereen managed to generate more traffic to the website and completely change the face of the project.

Takeaways From the Panel Discussion
The Final Panel discussion hosted Sarah Seif from E-commerce Summit, Malak Mitch from Mitch Designs and Shopify Expert, Abdelkader Ahmed. The panelists discussed what the approach should be when it came to launching new eCommerce business. They mentioned that there are many tech-startups trying to overcome challenges with payments or logistics and should consider platforms such as Shopify that are ready to help. The discussion also covered Ramadan as the main marketing season with few tips for marketers to make sure they are ready for the spike in users' interest.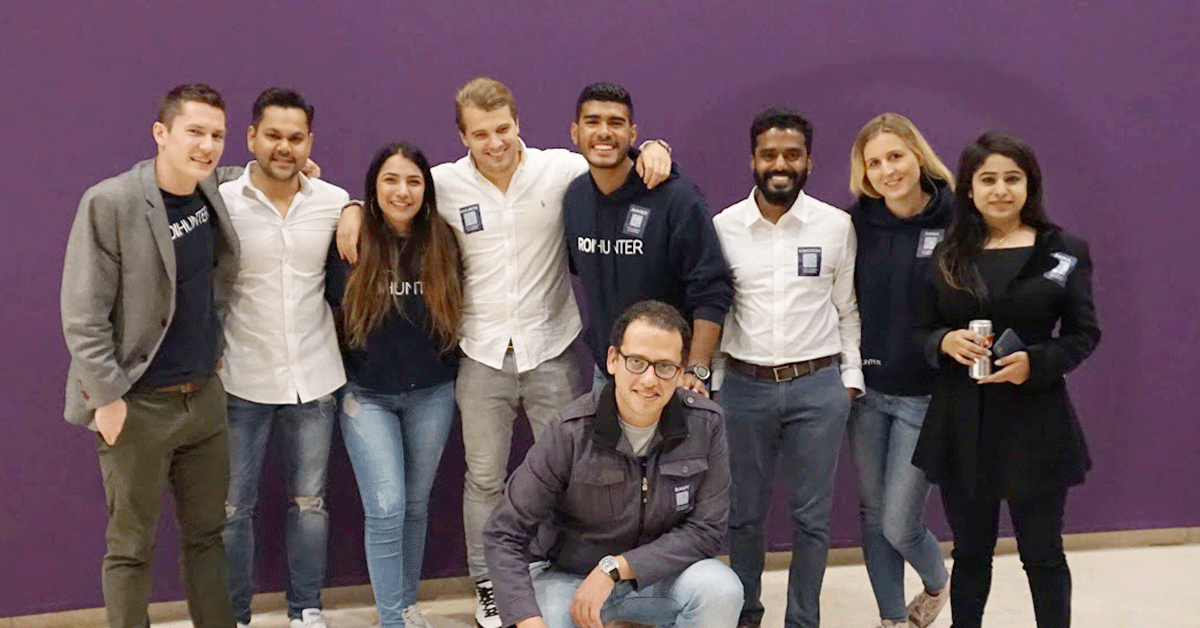 Key CairoROI takeaways:
Focus on logistics improvement and adding the most relevant or convenient payment methods in MENA region


Work with See, Think, Do, Care framework to nurture your customers needs throughout the customer journey


Use the full potential of different video formats


Do not underestimate the power of your SEO efforts


Get ready for increased user interest during seasonal events such as Ramadan well ahead of time
ROI Hunter was excited with the success of the first ever CairoROI event and look forward to coming back in the future. To learn more about ROI Hunter services, request a demo from our team.