What's the Problem?
The key to fostering sustainable growth for any retail business is to consistently offer products your customers will enjoy. But how can you continue to know what products your customers will enjoy, week-after-week and year-after-year?
Industry Best Practice
Many companies use Google Search data to discover trends in their inventory. Essentially, when a consumer searches for a product related to something in your inventory, Google will display your matching product in the shopping section results. By investigating these trends, you can discover which products are currently most aligned with market demand.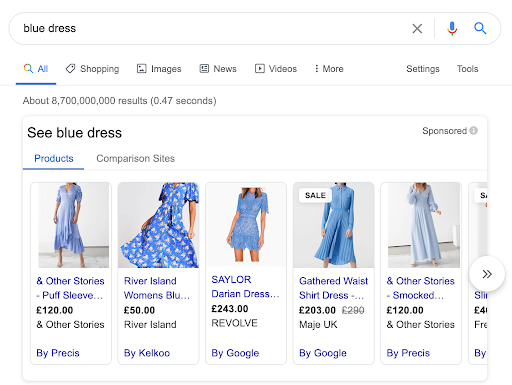 What's the Fix?
Information about Google trends can easily be integrated into ROI Hunter, adding additional, product-level information to the product catalog.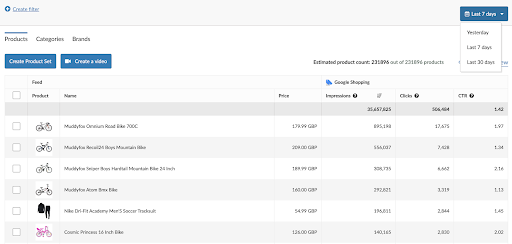 This data can be used to create product sets of top trending products based on the number of impressions in the search results.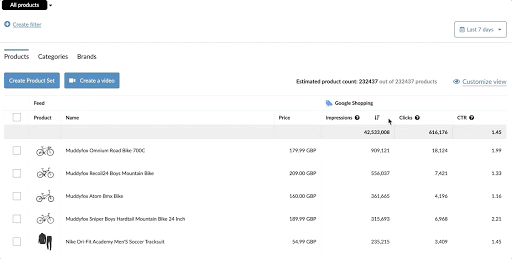 Creating a product set from trending products is a simple way to invest your marketing budget in the right products at that moment: you can increase the relevancy of your ads by showing products that visitors are more likely to enjoy (since you know it's related to their search), and you increase the total number of promoted products, reducing the risk of selling out.
Example:
Imagine a heat wave arrives and people suddenly start searching for shorts, sandals, beach accessories, etc. If you're using this solution, your ads will pick up on these trends and automatically promote those products the next day.
With ROI Hunter, you don't need to comb through your Google data to find the products that are trending. They are tracked automatically, and promoted at just the right time.