The company
The discount cosmetics supply site quickly started to grow, hitting GBP 1 million in annual turnover within the first two years. By 2013, the brand had grown to an annual turnover of GBP 49.3 million. Today, with more than 14,000 product lines in stock and over 150,000 customers, they are well-established as a leader in the field of beauty.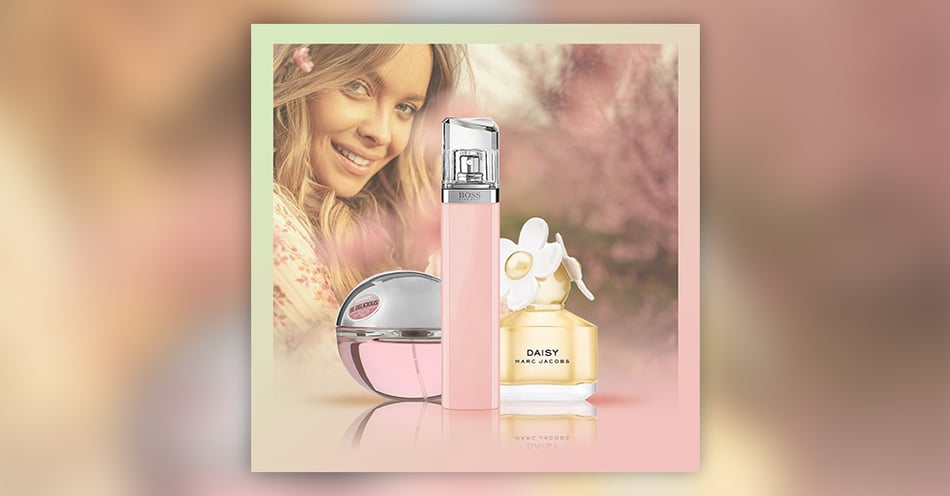 The challenge
It's the classic situation: a company wants to grow, but worries their sales could be hurt during the growth period. The company wanted to scale their operation without adversely affecting their day-to-day metrics. In order to achieve this, they began working with ROI Hunter to increase their spend sustainably.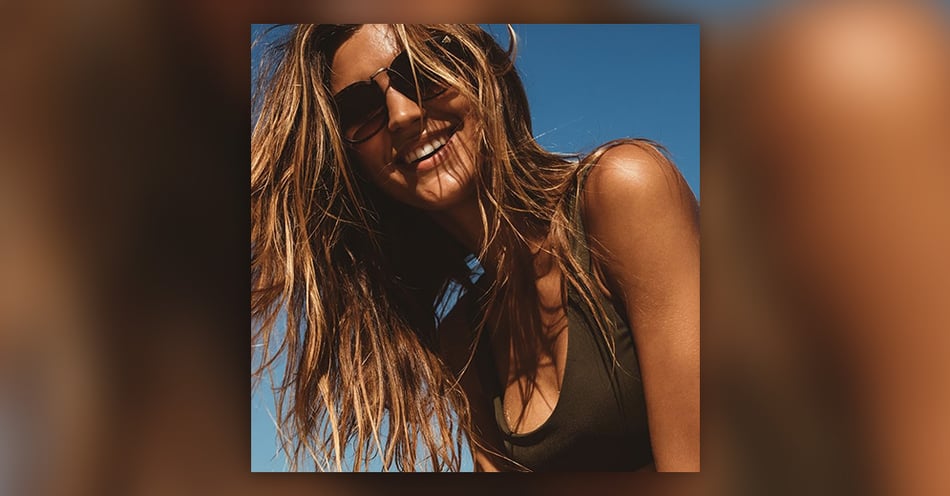 The solution
The company began scaling with dynamic prospecting ads. The goal, beyond keeping conversions stable, was to run campaigns at scale that could deliver results without needing a lot of manual optimization. Following the guidance of their experienced customer success manager (CSM) from ROI Hunter, the company started increasing their Facebook spend. Over the course of November they increased their spend by 75.2%, leading into Black Friday weekend. The Black Friday period is one of fierce competition, with high cost per mille (CPM) and scarce inventory, but the company was determined to increase their reach while maintaining return on ad spend (ROAS).
The cosmetics company next began using ROI Hunter's template editor (TEDI) to transform their site and Christmas campaigns into dynamic product ad (DPA) templates, ensuring a consistent user experience by matching the templates with current landing pages. This tactic combined performance with much-needed branding by using the brand's colors and logo within the dynamic ads.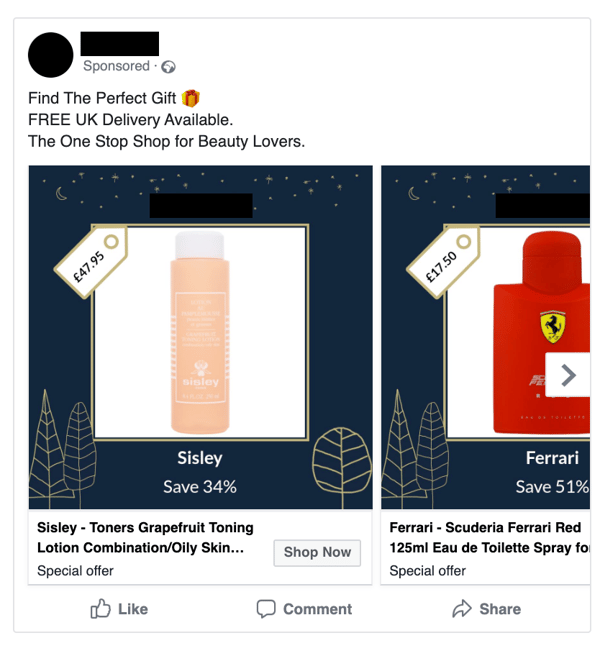 EXAMPLE: This template uses a custom label to calculate the discount % customers will receive, based on the original price and current sales price in their product feed.
Since the summer of 2019, this company has used ROI Hunter's Product Insights feature to filter their catalogue for specific goals and create product sets. Both TEDI and Product Insights are major features of ROI Hunter's Product Marketing Platform, an all-in-one tool for building, running, and optimizing performance-focused campaigns. The platform also includes Creative Factory, where marketers can create video ads in seconds using just a static image, which the company used to create their Christmas video campaign.
To support their scaling push, the cosmetics provider used Product Insights to add new creatives to the set of products with at least one sale. The products shown during the campaign were chosen based on performance data from the previous 7 days, as opposed to the usual standard of 30 days. This was done to ensure everything stayed relevant during the variable holiday season.
Next, they leveraged an additional product set, created by filtering for products that:
Have at least one sale in Google Analytics,
Have a price of over £20 (so free shipping could be offered)
Are in the top 50% of products in terms of number of impressions from Google Shopping. (Since Google Shopping ties into Google Search, this enabled the company to dynamically keep their product offering current in line with consumer trends.)
Finally, they implemented promotion ID parameters in order to easily identify which products were part of which promotions.

The result
Over the month of November, the cosmetic company's Facebook spend was increased by 75.2%. They maintained product fit through the use of ROI Hunter's Product Marketing Platform, specifically the TEDI and Product Insights features. This campaign resulted in a revenue uplift of 67%, while keeping ROAS stable (2% uplift), and actually increasing CR by 8%.