Improve your copy
To bulk up your ad creatives, you should focus your copy on pain points, social value, and emotional value.
Address pain points
Pump up your ad copy by explaining your audience's pain points to them, quickly.

According to the king of advertising, David Ogilvy, "Five times as many people read the headlines as read the body copy." So if your headline doesn't sell, you've just burnt 80% of your money.

This sentiment also holds true for shorter ads, such as those on LinkedIn and Facebook. You need to grab your audience's attention as soon as possible, and the best way to do that is through addressing your customers' pain points.

But before you do that, beware, because writing pain point copy is truly an art. You don't want to bully your customers, you want to build their trust. The goal is not to inflict pain on the buyer, but to show them you are the solution that frees them from their problem.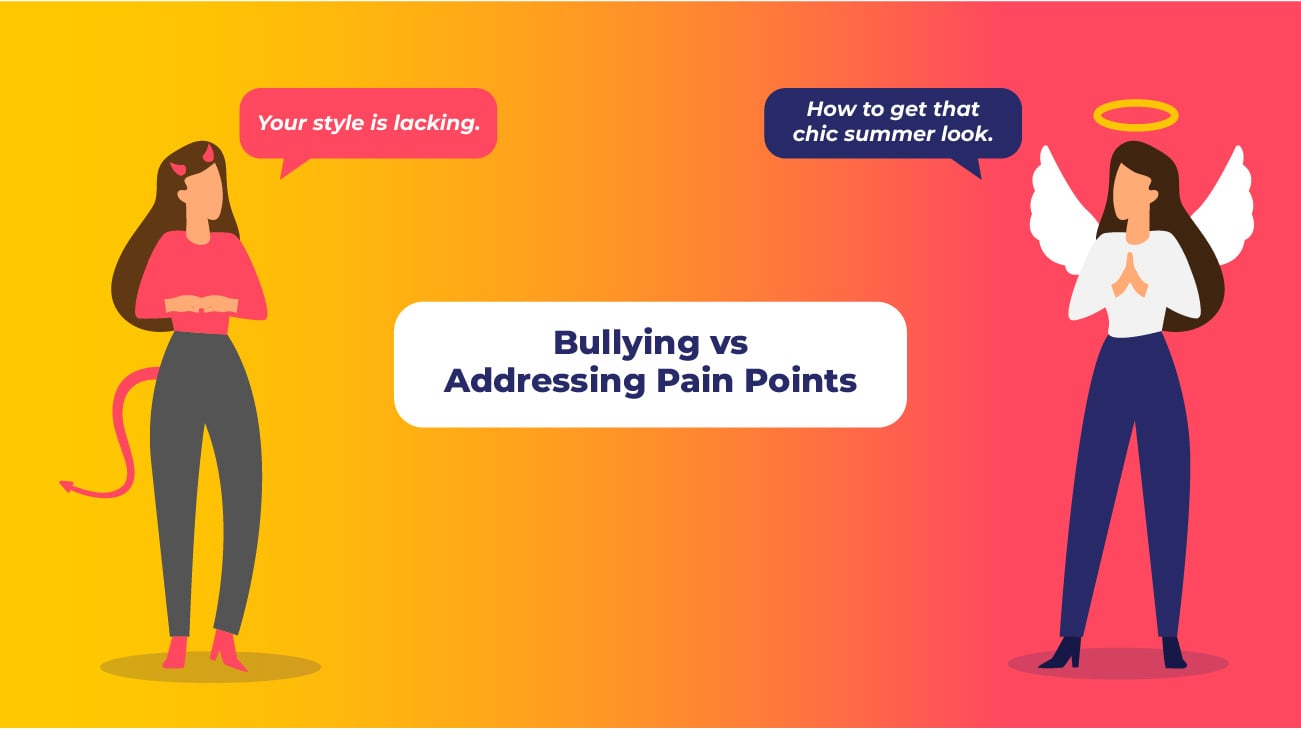 To master pain point copy, your ads need to answer some questions, like:


What the problem is
Why they have a problem
What makes your solution unique
How they can use your solution
How your solution will fix their problem

Workout tip: Your customers want their problems to disappear, so show them you're here to ease their pain.
Add social value
Another workout for good ad copy is to use social value techniques such as testimonials, reviews, and influencers. These methods add a human element to your marketing, and they're successful for two main reasons: the bandwagon effect and because people trust other people more than a brand.

The bandwagon effect is the social phenomenon where people adopt certain beliefs, behaviours, or styles because others are also doing it. It's why testimonials and reviews are highly valuable psychological tools in marketing – if other people outside your company promote your product as desirable, your target audience is more likely to believe them.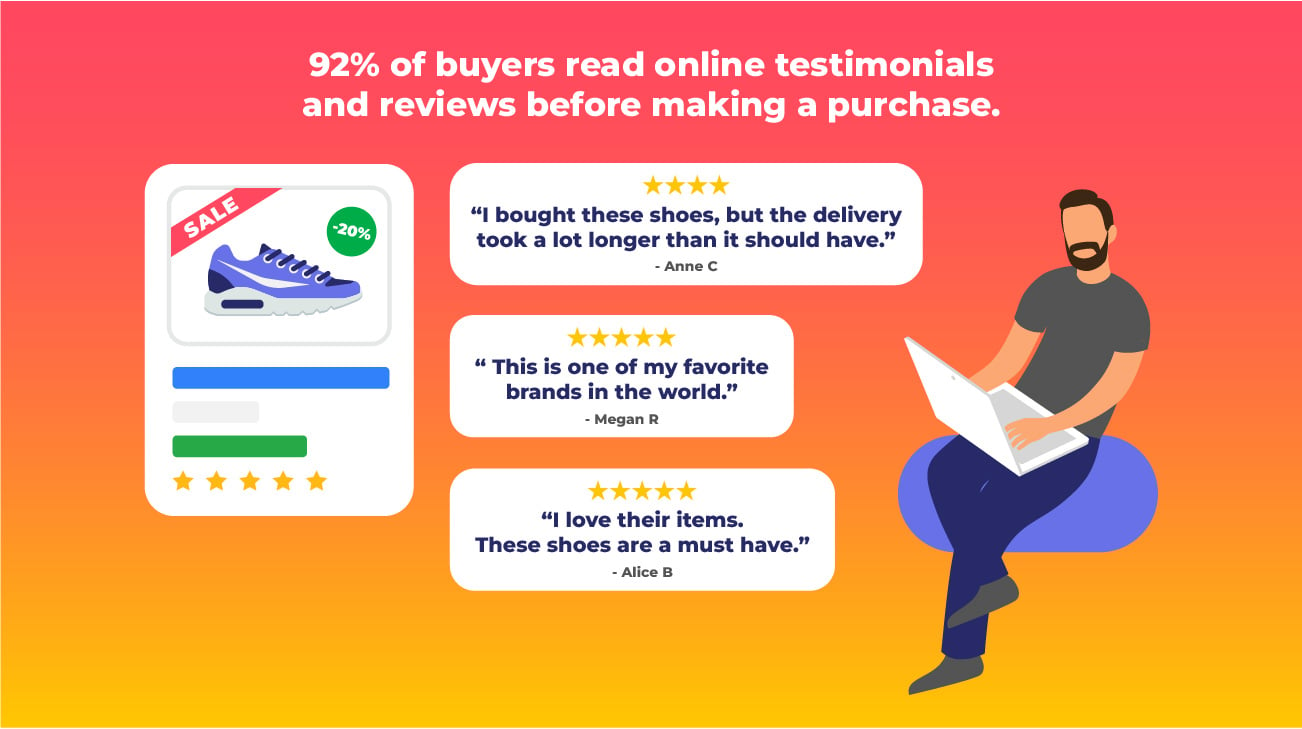 Data source: Big Commerce
Tip: The best time to put testimonials and reviews into practice is when you're retargeting, after you've already caught your customer's attention with your brand.

Influencer marketing is another effective social value technique. Not only is an influencer a human promoting you, but they've already built proven trust from other humans, reaffirming the power of the bandwagon effect. In fact, 93% of marketers have already used influencer marketing, so if everyone's doing it, you should too. ;)

If you're not sure where to start with influencer advertising, look into partnering with micro-influencers, especially if you're a smaller company. Micro-influencers' audiences tend to actively engage more with their content, and they're more affordable.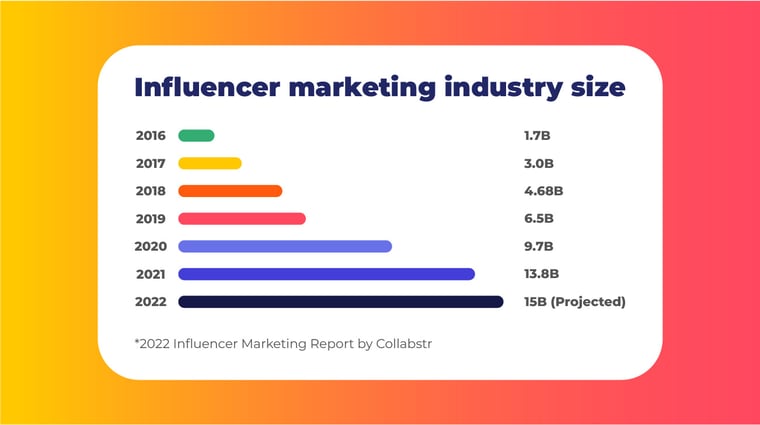 Data source: Collabstr
Add emotional value
Tone your copy with some emotional flavour, because emotional ads simply perform better.

A study by IPA (the UK-based Institute of Practitioners in Advertising) analysed 1400 successful ad campaigns and found that campaigns containing only emotional content performed about twice as well (31% vs. 16%) as campaigns containing only rational content.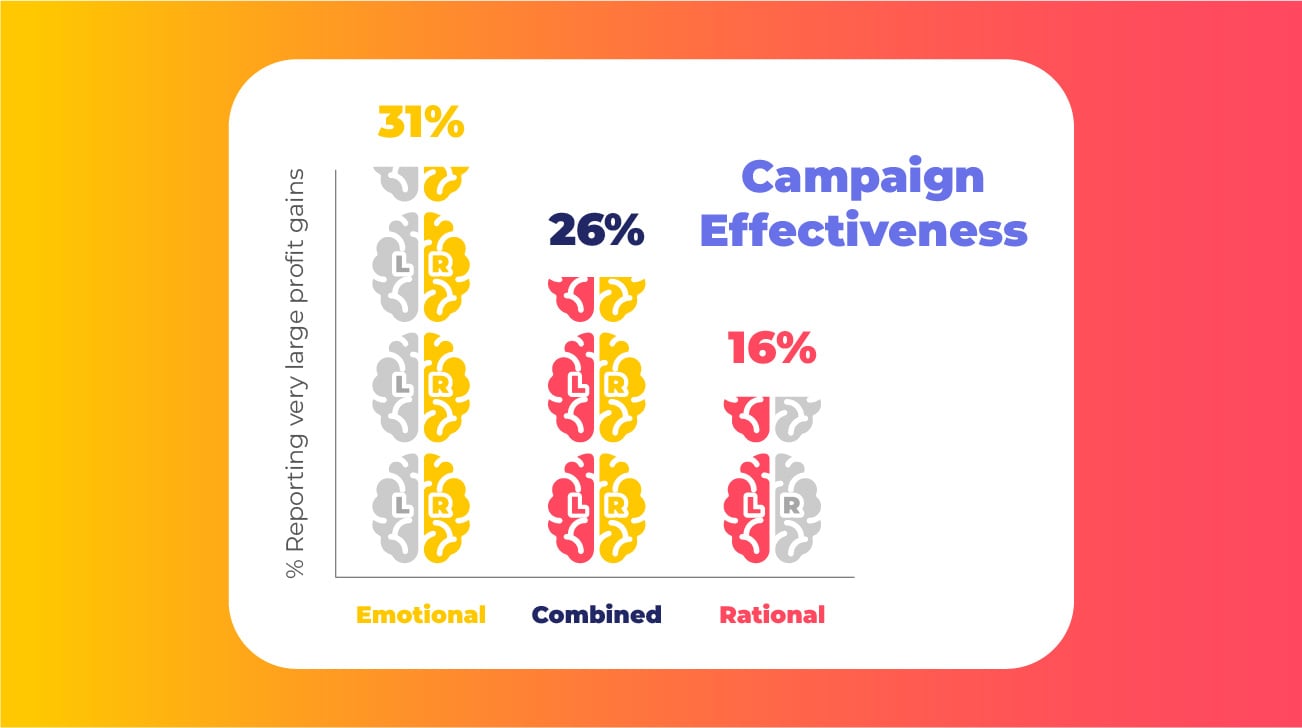 Data source: IPA
A study by Nielson also found that ads with an above-average emotional response have a 23% increase in sales volume.
Data source: Nielson
It's clear that humans are ruled by our emotions, which means that our purchasing habits also depend on them. I mean, take a look at this Puppyhood video by Purina and Buzzfeed, and tell me you don't feel moved to do something.
Workout tip: Add personal anecdotes, children and/or animals, humour, or shock value to your ads where you can.
Optimise your ad creatives
You can't just work out your ads with copy. Your workout needs to include killer visual ad creatives. In the upcoming year, we suggest shifting the creative focus toward videos, improving CTAs, making sure your visuals work across all devices, and following best practices for DPAs.
Use videos over static ads
Video ads are king right now (though don't underestimate the power of static ads), and fit marketers are paying attention to that.
According to Wyzowl's 2022 State of Video Marketing Survey:
86% of businesses reported implementing video ads in their marketing.
87% of video marketers said that video gives them a positive ROI.
42% mainly use live action video, 33% mainly use animated videos, and 15% primarily create screen recorded videos.
The most common type of videos created are explainer/pain point videos.
Biteable also ran their own Meta experiment hypothesising that video ads would outperform static ads. They found that video ads generated more clicks, had a further reach, and delivered a better ROI than static image ads.
So what are some things to keep in mind when adding video into your ad creative workout routine?
Meta suggests making your video ads 15 seconds or less. That way people are more inclined to watch until the end. Video ads 15 seconds or less can also be used in Instagram Stories, Facebook in-stream placements, and 15 seconds is the best length for TikTok video ads.
A few more practices for better gains with video ads are to:
The caveat to video ads: they are very time consuming, and it can be hard to know where to start. Wyzowl's survey found that almost a quarter (23%) of non-video marketers don't use video for marketing because they just don't have enough time.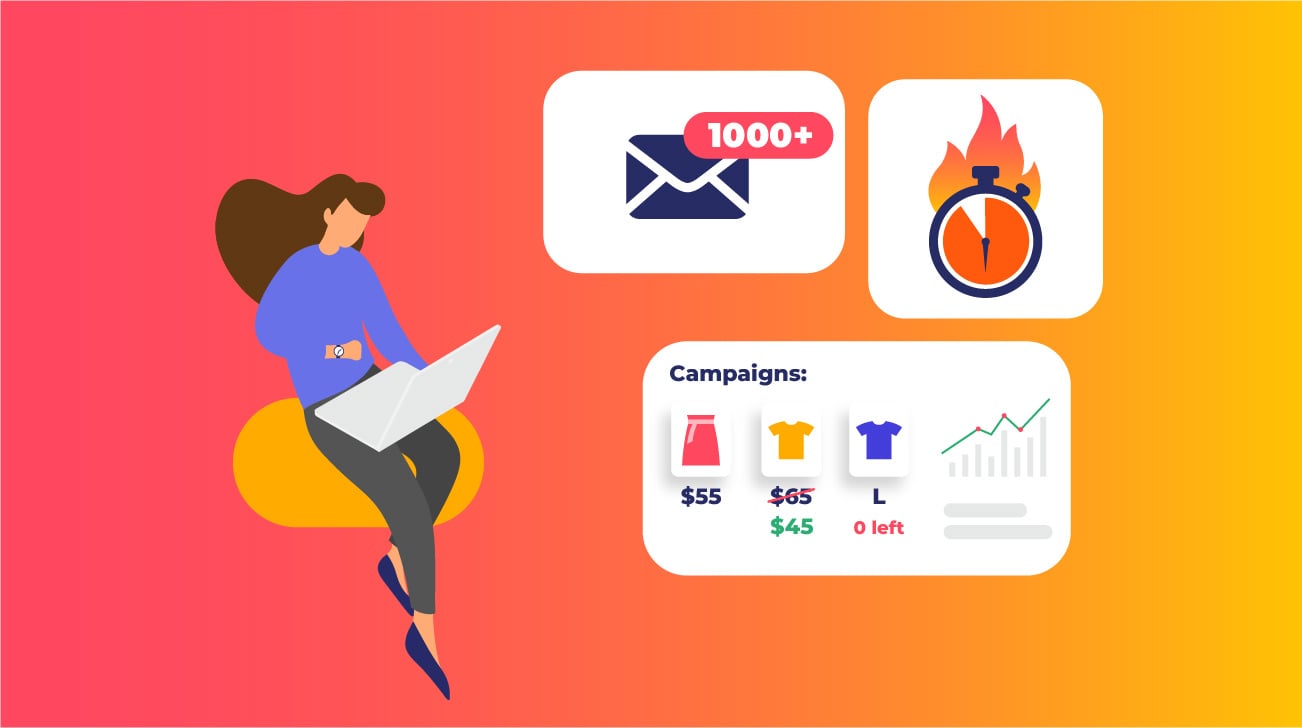 And with a recession looming, marketing teams, budgets, and resources will sadly feel the brunt of it. That's why, now more than ever, it's important to utilise effective creative tech tools, to save your marketing team time and money on the ad creation process.
Learn more here about how to take your video ads to the next level.
Use powerful CTAs
This might seem obvious, but it needs to be said. Your Call To Action (CTA) buttons should always be clear, visible, on brand, and contain a value proposition.
As always, make sure your workout includes a combo of power words (free, you, now, new, etc.) and action words (learn, read, click, download, etc.) in your CTAs.
If your CTA is visible throughout an entire video ad, it should remain in the same place throughout the ad. And if a viewer pauses your video ad, it's good practice to have your CTA populate on the screen.
Check out how Grammarly's CTA stays in the same place throughout their ad, has their logo next to it, and is still present when the ad is paused.
Keep the device in mind
88% of marketers have found that interactive advertising is a good way for brands to stand out from competitors.
When creating your interactive ads, ensure they are tailored to the type of screen your audience uses.
If your ad is on desktop, use the mouse over effect for actions like' Shop now' or 'Add to basket'.
Image from E Consultancy
If the ad is shown on mobile, try using the gyro/accelerometer effect.
Image from Celtra
If your audience sees your ad on a tablet, implement the swiping gesture.
Follow best practices for DPAs
DPAs (Dynamic Product Ads) are an effective way of retargeting your site visitors and customers. Meta connects to your product inventory and assigns the right product and placement for each user based on the products they've shown previous interest in (clicking, viewing, adding to cart, etc.) and other interests that Meta knows about them.
To create powerful DPAs, you need to keep a few creative elements in mind. For top quality imagery for your DPAs on Facebook, Instagram and Audience Network, it is recommended to use a minimum image resolution of 600 x 600 pixels.
Images are automatically taken from your catalogue for DPAs, but you can still include your brand creatives to better persuade your audience to make a purchase. Additionally, you can inspire purchases through adding overlays to your DPAs to show prices and discounts. To create and automate beautiful DPA creatives, you can use tools like TEDI (the Template Editor), which will reduce stress on your graphic designer and save time for your marketing team.
Cooldown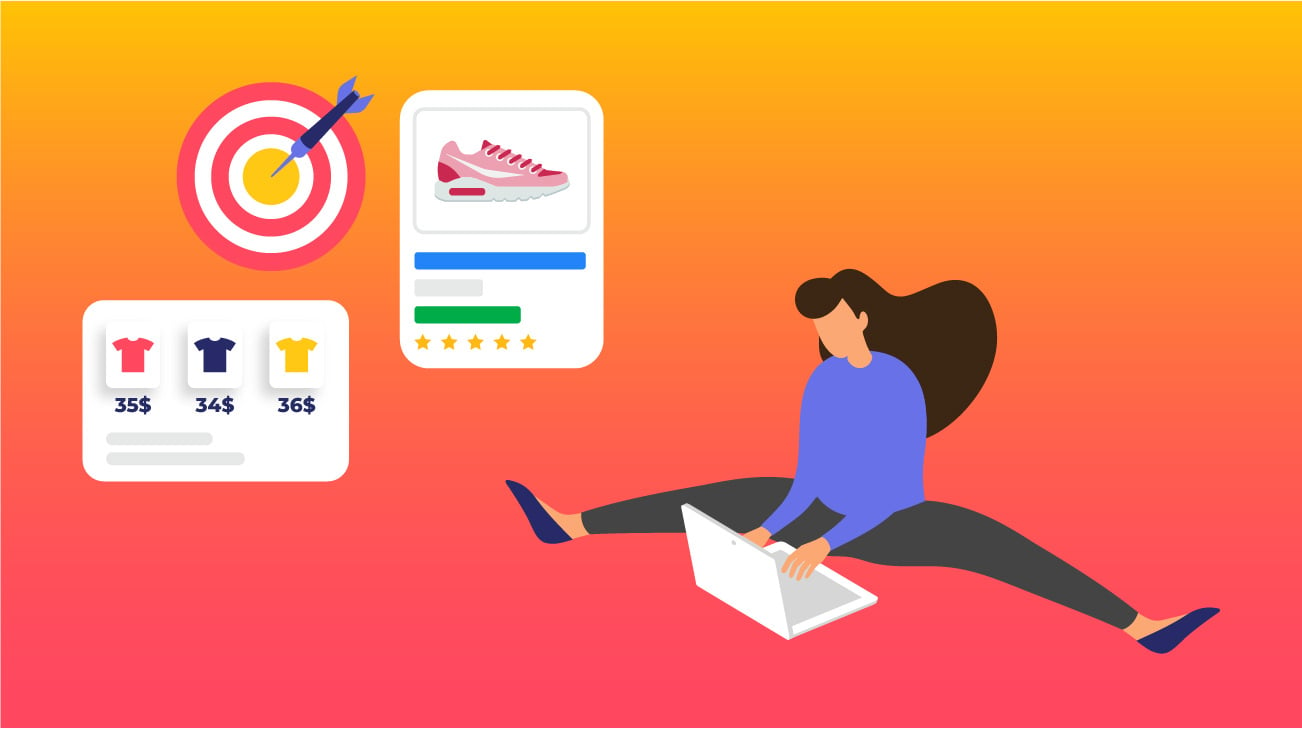 This workout wasn't so bad, right? The exercises that go into spectacular copy and visual ad creatives might feel daunting, but the results pay off.
When it comes to having healthy ad copy, make sure you're incorporating pain points, social value, and emotional value into your writing.
With visual ad creatives, switch focus to video ads. If you find you don't have the time to create video ads, try a time-saving tool like Creative Factory to help get your video ads in shape. Lastly, be mindful of the ad design itself, such as using effective CTAs, optimising your interactive ads so that they match the device of the user, and following best practices for DPAs. If you're interested in creating even more profitable dynamic campaigns, learn how with this free e-book.