Whether it's Black Friday or a seasonal sale, one thing's not gonna change: promotions with special creatives will still end up stacked in a queue for Meta to review; something that takes hours, a full day, or even longer.
Maybe you have a new sale that just started. Maybe you need to increase or decrease the discount percentage you're offering. Maybe you just want a countdown timer for your sale, and it's impossible to add messaging like "1 day left!" when it takes a day or more just to make the update.
In any case, it would be great if you could skip the 24+ hour review phase. Beyond the review timing, once you finally get the chance to launch, you'll still need to spend hours waiting for the algorithm to go through Meta's learning phase.
A lot can happen (or not happen) because you missed a day of promotion due to a long review process, or hours of optimised sales waiting on the algorithm. So skip it.
Skipping the Meta review
By combining our Template Editor (TEDI) with new capabilities for creating dynamic copy, we've put together a method for designing, deploying, scheduling, and adjusting promotions more optimally than ever before. Here's how it all works together.
The Power of TEDI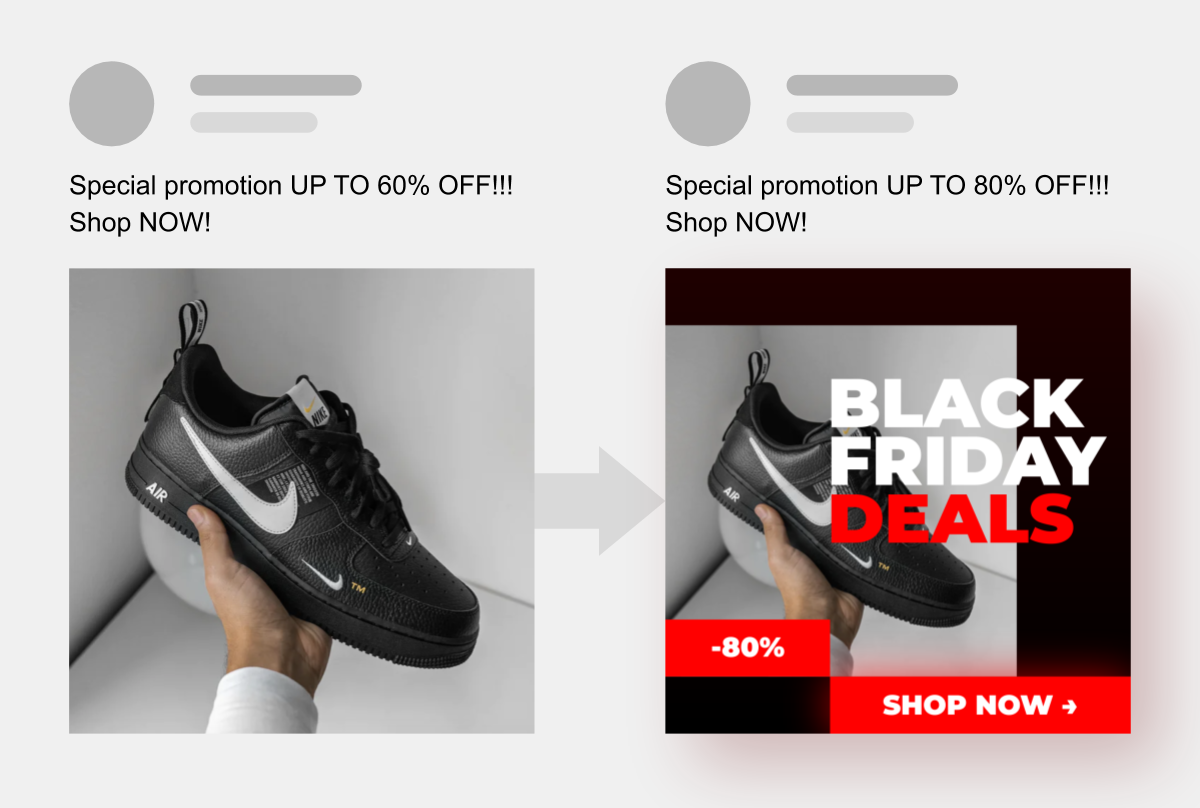 Rather than manually creating and deploying new creatives for every promotion, online retailers can use TEDI to design promotions that are infinitely easier to change, enhance, or regularly update. It's a lot faster to swap a new product into your template than it is to create a new promotion every time you want to push something fresh.
ROI Hunter's Template Editor (TEDI) was built for creating and automating dynamic ads at scale. TEDI makes it simple to add countdown banners, change graphics, and more.
When you use TEDI, the only time your promotion needs review is the very first time. After that, you're just making changes to the template. Using TEDI, retailers can also schedule their promotions ahead of time, to ensure that even the initial review doesn't delay their campaign.
Adding Dynamic Copy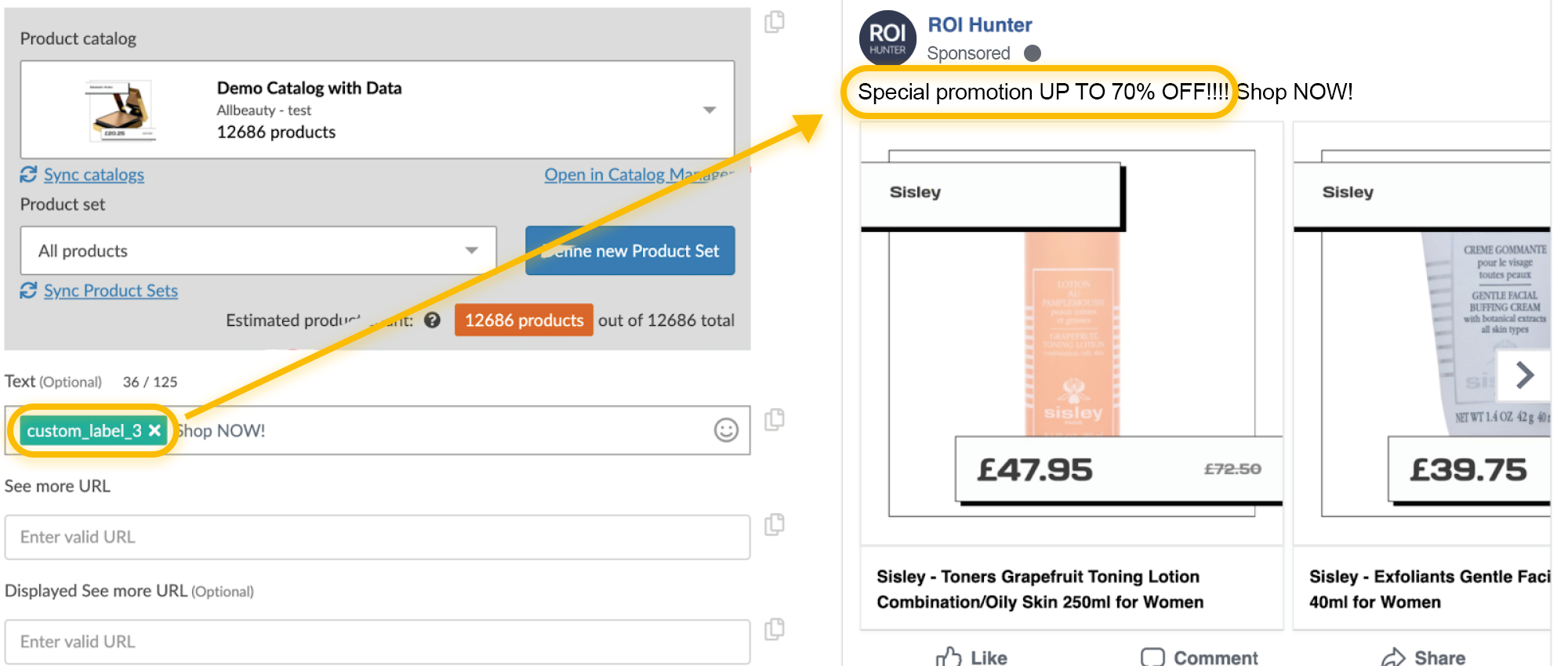 TEDI has been a major hit among our clients, but we knew there was still one piece missing. We can finally say that now that piece has arrived: dynamic copy. Now retailers can even change the copy of their promotions without needing to go through a review.
What makes the addition of dynamic copy so powerful? With the ability to change the copy in addition to the graphics, our clients can actually create a standard, business-as-usual campaign, run it for a while to complete Meta's learning phase, and schedule a full holiday promotion to replace the graphics and copy while keeping the now trained algorithm intact.
Black Friday Campaign Ideas
Here are some specific examples of how this method can be used for something like Black Friday.
Skipping the Learning Phase
As I mentioned above, retailers can now create a business-as-usual campaign, run it to complete the learning phase, then schedule holiday promotions to replace the graphics and copy, while keeping the learning. Once the holiday is over? Schedule the business-as-usual campaigns to reappear back on top. Now your campaigns are more informed and optimised than ever.
Events like Black Friday see an untold number of retailers waiting for their ads to be approved on the day their sale starts. After approval, they still need to wait for hours for Meta's algorithm to collect enough data to perform optimally.
Adding Conditions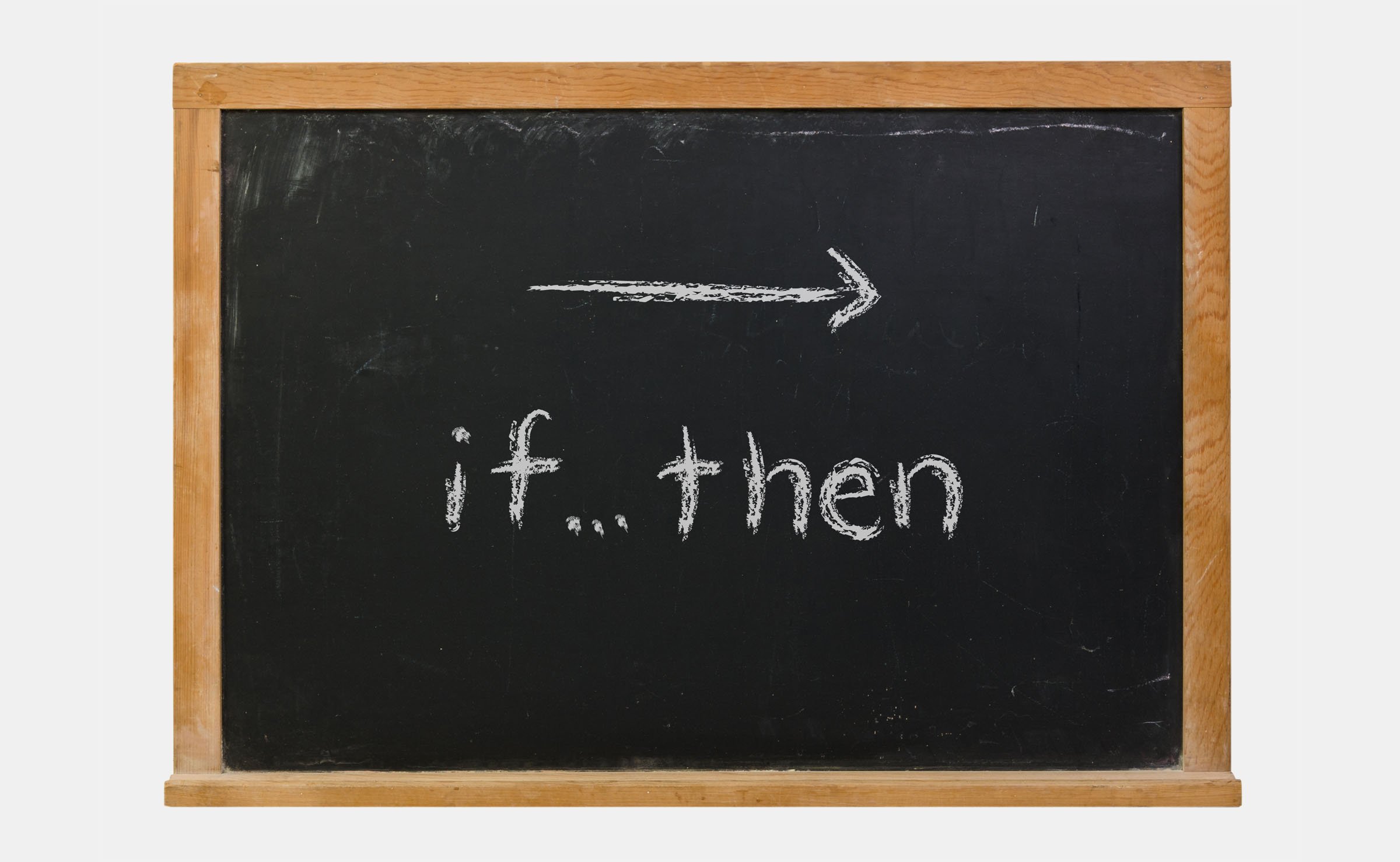 You probably don't have time to manually track every promotion, and apply changes as you see fit. Fortunately, with TEDI you can add IF/THEN conditions to your promotions to make it happen automatically, and at scale.
For instance, rather than hoping you've picked the right discount percentage for the demand, set up a condition that lowers or raises the offer based on the number of customer impressions.
e.g. IF Black Graphic Tee #491 has < 1000 impressions in the past 30 days, THEN increase discount from 20% to 30%.
By using these conditions on a large scale, you're able to automate your discounting to be in time with market demand. For something like Black Friday, that's a major advantage.
(PLEASE NOTE: Changes in the template are not automatically reflected on your site. Be sure to time your template changes with price changes in the backend).
Beautifying Promos
Make your promotions stand out from the rest. Add unique shapes, icons, and colors to drive your point home. The best part is that this designing can be done by anyone on the team in seconds.
Reduce the strain on your graphic designers, while producing more beautiful promotions than ever.
For Black Friday, consider adding a "BLACK FRIDAY EXCLUSIVE" tag to your sales items. Your customers will learn what to look for and, even better, you'll be able to start, stop, and alter all your Black Friday campaigns in seconds from one user-friendly dashboard.
Setting Yourself Up For a Win
No need for a time crunch: now you can schedule your promotions ahead of time. Set up the template, the discount, and the launch time, and save your energy for analysing the campaigns. (Remember, you can always change the copy during the campaign to test different messaging).
Black Friday is the supreme example of needing more time to set up promotions. Don't stress your team out with last minute ad deployment, plan and schedule it weeks before the actual launch.
Fixing Mistakes
No matter how careful you are, mistakes are bound to crop up. Now you can easily fix them without pausing the ad for Meta to take a look.
With the chaos surrounding Black Friday, it's particularly easy for a typo, or worse, to slip through. Rather than inventing an explanation for why "buy one, get one fee" actually makes more sense, just pop into ROI Hunter and change the messaging in seconds.
Final Thoughts
Speed and adaptability are crucial. Even more so during COVID, when everything still seems to be up in the air. We believe the ability to schedule special promotions ahead of time, and complete Meta's learning phase before the special promotion even starts, will give our clients a major advantage. Not just for Black Friday, but for Christmas, New Year, and all the holidays and events that follow.
Skip the Meta queue. Click here to learn more about how your company can do it.