TL;DR Products – check, an e-shop – check, a killer Instagram presence – check, it is time to dynamically advertise your products on Facebook and get your sales up today. If you want to run Dynamic Ads and ultimately win the paid advertising game, you need to know what a product feed is.
Why do I need Dynamic Ads?
If you have an e-shop, and it has more than one product in the inventory, Dynamic Ads are the ingredient required to sell anything to anyone on Facebook without spending your life optimizing individual products for individual users. Maybe in 2012 you would have set up each product ad manually, but today automation is king.
Dynamic Ads promote all of your products with individual creatives, as well as adapt to unique user preferences cross-device. Not only are they the holy grail of personalized shopping and precise targeting, Dynamic Ads don't require manual configuration, as they lift products, prices, product names and images directly off your feed.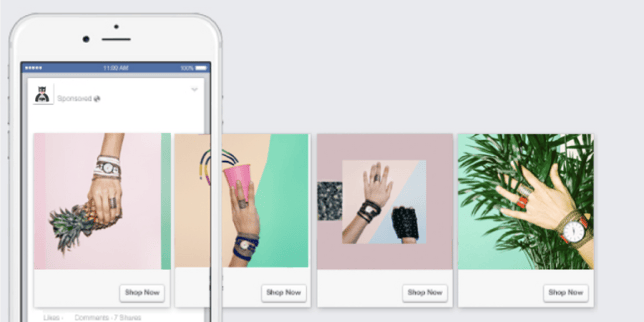 How will a product feed transform my Dynamic Ads?
As your shop grows – your Facebook Ads inventory and reach do too, but the time you spend on campaign optimization should not. Products displayed via Dynamic Ads are automatically updated following changes in your stock, making sure no customer is disappointed by sold out listings and you don't advertise non-existent products or expired sales deals.
A feed? What is a feed?
A product feed is a list of products you are looking to advertise – every item has a unique ID, a title and an image that would be used to fill in your Dynamic Ads' copy and banners. Make sure you are setting up the feed in one of the supported formats. Facebook documentation has descriptions of compulsory and optional fields, showcasing different options for diversifying your marketing funnel with Dynamic Ads and a proper feed.
Re-market
Use your website custom audiences to promote best products from every category a user has visited before.
Up-sell & Cross-sell
Use Dynamic Ads for new prospects for up-selling and cross-selling. For example, you can create audiences of customers by the types of products they have bought or were interested in. As a result, you will be able to offer qualified users products from the same brand they have recently purchased from, a pair of shoes to complete their new outfit or books of the same genre they seem to be interested in. Did you know that ROI Hunter can also dynamically update your custom audience from your CRM?

Update ads according to product availability
Facebook replaces sold out items with the best performing ones from the promoted product set by default. The same logic applies when one product in a carousel ad is sold out. If you want to prevent this, use the feed to set up a filter for your product set with "availability = in stock".
Exclude
A person views products A and B and purchases product B. If product A and product B belong to the same product group or category, as outlined in your feed, then that person will be excluded from the product audience because A and B are just two types of the same item. If products A and B are not in the same product group, the person will remain in the audience, meaning they will be more likely to come back to your website for categories they have not purchased from yet, while you will use the Pixel to exclude them from ad sets advertising products similar to the ones they already bought.
What do I need to set up the feed?
To use Dynamic Ads the XML feed needs to be set up correctly. Depending on the e-commerce platform you use the process will vary, so we put together a list of platform-specific resources for you to get started ASAP.
Click on the logos below to access screenshots and in-depth guides for individual platforms.
If you start your free trial today we will help you set up the feed free of charge too. Just sayin'.