What's the Situation?
The Imperial College London's report on the future of the COVID-19 pandemic has painted a bleak picture of the next year and a half.
In terms of quarantine protocol, it boils down to this: once the initial social distancing and quarantines end (likely sometime between June and August), the virus will once again start to spread. When ICUs in a country begin to get overloaded again, the social distancing and quarantines will come back into effect.
They predict an 18-month long schedule of two months of quarantine, one month off. Two more months of quarantine, another month off. This timeline comes from the estimate of when vaccines can be distributed (assuming the vaccine is successful).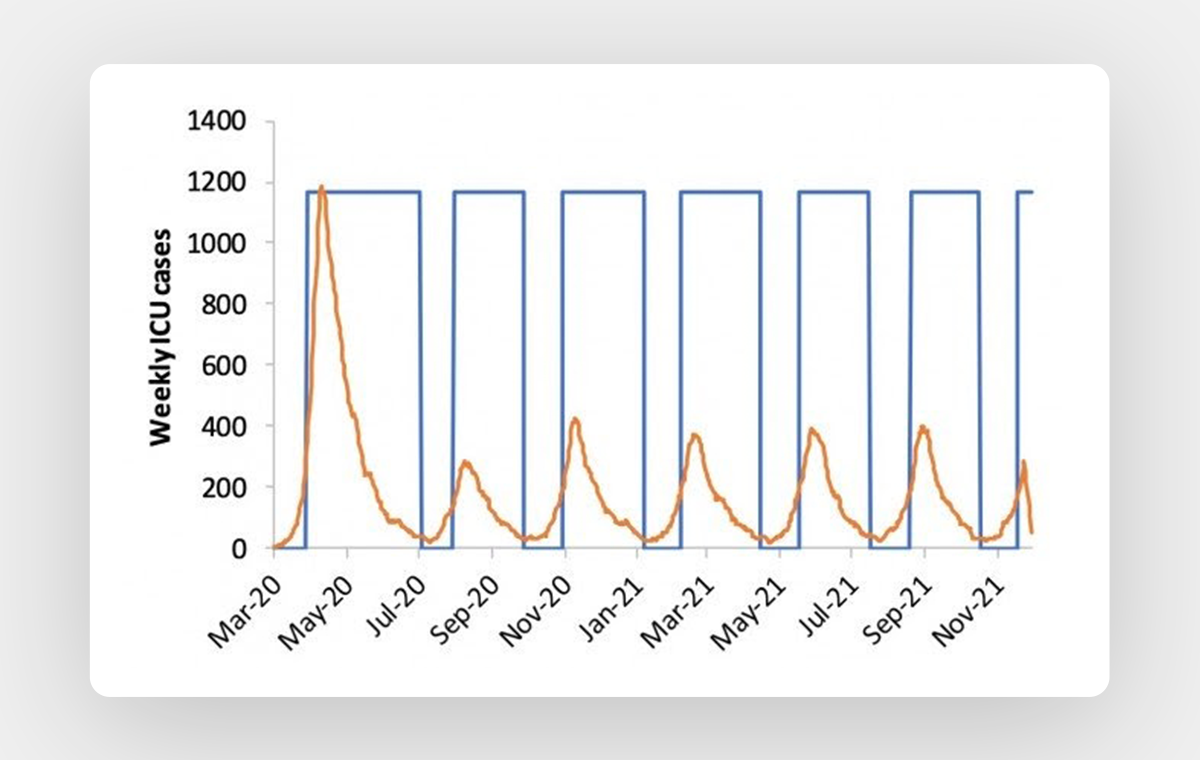 IMPERIAL COLLEGE COVID-19 RESPONSE TEAM
What Does This Mean For E-Commerce?
In the short-term, it might mean a struggle to survive. In the long-term, it means tremendous opportunities for the companies that do.
Profitability Over Everything Else
Cash in hand is key to staying afloat. The 2008 financial crisis saw a credit crunch that stifled borrowing capabilities. As The Guardian warns, the "Coronavirus credit crunch could make 2008 look like 'child's play.'" Corporate debt has grown through the time of cheap loans that just ended. Now that the market's frozen, it's time to pay the piper.
With no guarantee of outside loans, retailers-small and midsize businesses (SMB) in particular-need to ensure they have enough liquidity to outlast the crisis.
Make sure your campaigns are generating actual profits, not just revenue.
Pay close attention to the margins of every product, ensuring nothing is marked down too far.
Be picky about what you promote. Rather than just promoting best-sellers to increase sales, promote the products with the best chance of generating cash based on what you have in stock.
Sell Existing Inventory Strategically
Online retailers must also be even more cautious than usual about preventing deadstock. Existing assets, such as inventory, must be leveraged as strategically as possible to avoid going into debt. This means a need for more data on product performance, so retailers can make educated decisions on which products to scale.
Be Ready to Switch Supply Chains
An extraordinary amount of the goods we sell or use daily are sourced through China. For some retailers, like Steve Madden, that amount is as high as 73%. China's manufacturing isn't likely to recover for at least another six months. As the world waits for the impact to settle, there will be large disruptions to the supply chains we knew in 2019.
The companies that survive will be the ones best able to adapt to these changes. Ideally, e-commerce retailers should strive to connect their marketing data with the data they have for their stock and supply chain, in order to stay ahead of the curve on picking new suppliers for products that perform the best.

Banner not working? Click here →
The Light at the End of the Tunnel
For the e-commerce industry, there is a positive on the horizon: shopping habits. During the next 18 months, online shopping will be a key part of people's daily lives.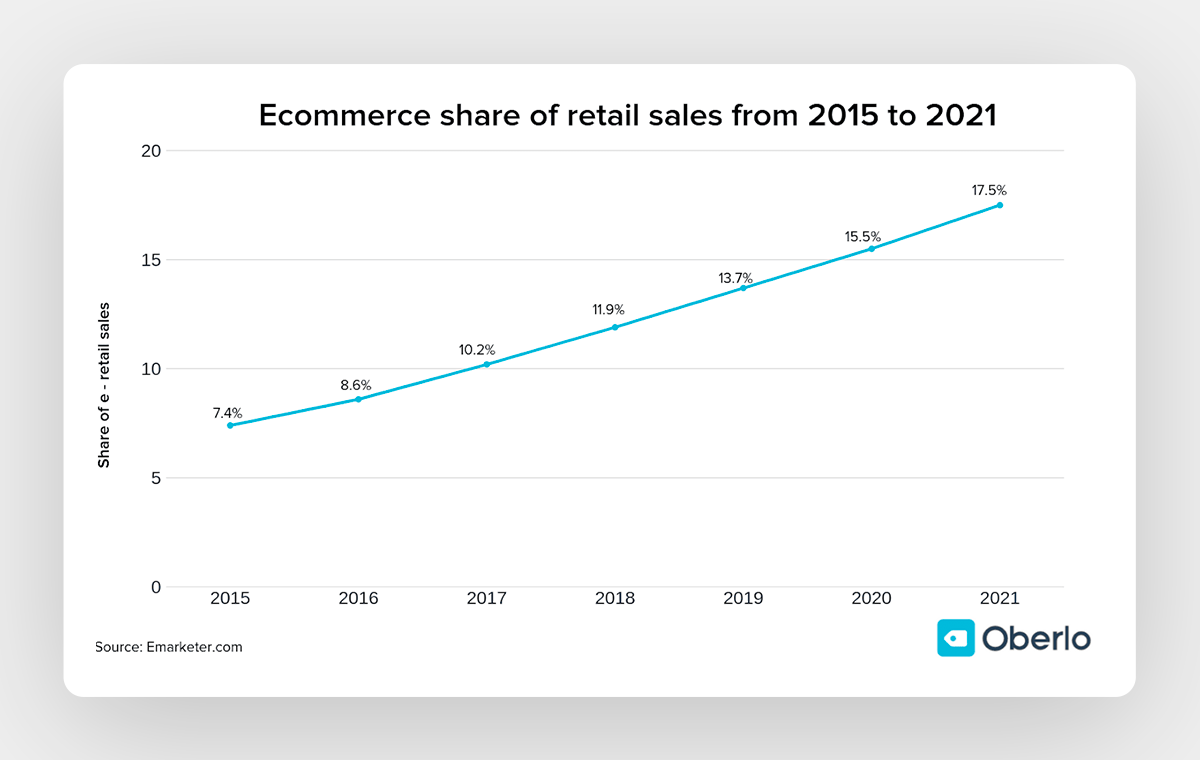 The graph above shows a prediction of e-commerce growth, before the current situation began to unfold. E-commerce has been encroaching on traditional retail for years now, but with the prospect of some form of global quarantine for the next year and a half, as well as the current financial collapse, the online retailers who invest into marketing will see growth like never before.
Why? Because 18 months is more than enough time to form a habit. And once a habit is formed, most won't break it. Even once this crisis subsides. Our article next week will go more in-depth into what this means for e-commerce retailers, and how they can make use of the opportunity.
When Will This End?
Honestly? It won't. The toothpaste isn't going back into the tube. When the quarantines and social distancing end for good, the world will have become a different place.
For e-commerce this includes difficulties, like the disruption of traditional industries (e.g. travel), as well as positives, like the possibility of a world where online sales have a larger market share than offline sales. The new normal. The question now is, which companies will make it to the other side?