Challenge
ROI Hunter helped our client – STEP conference – to grow the brand awareness and sales so that it became the fastest growing tech conference in the Middle East. This case study shows that Facebook ads are not just for products and e-commerce companies, but in fact, they are also efficient in building the brand awareness and lead generation. Take a closer look at the strategy we used…

The Goal

To keep the conference in the buzz, it was necessary to increase targeting efficiency and marketing performance. For the third edition, STEP wanted to grow from a regional event to a world class tech gathering with richer and more engaging content, which would attract more attendees, startups and investors.
Solution
To increase the awareness about the event on Facebook, STEP, together with ROI Hunter, took advantage of targeting based on automatized A/B testing of different audiences and campaign optimization through Google Analytics goals and automatic rules. Instead of starting broad campaigns based on interests, STEP firstly created custom and lookalike audiences in ROI Hunter, using STEP's internal database list.

The next step was setting up the metrics for campaign optimization, which STEP decided to do through Google Analytics goals such as "time spent by visitors on the website" or "number of pages visited per session"

Thanks to deep integration of ROI Hunter with Google Analytics, these goals were then used as automatic rules to adjust bids and budgets of STEP's campaigns (c.200) on an ongoing basis, freeing hands of STEP's digital marketing team to focus on more strategic activities.

To understand the taste and demographics of their audience, STEP gradually tested combinations of different ad creatives and messages using ROI Hunter's A/B segmentation tool, which automatically splits hundreds of ads and target groups based on gender, age and other criteria. After identifying the best performing audience segment and ad placement, STEP only focused on investing in these formats to ensure that the campaign was shown to relevant audiences.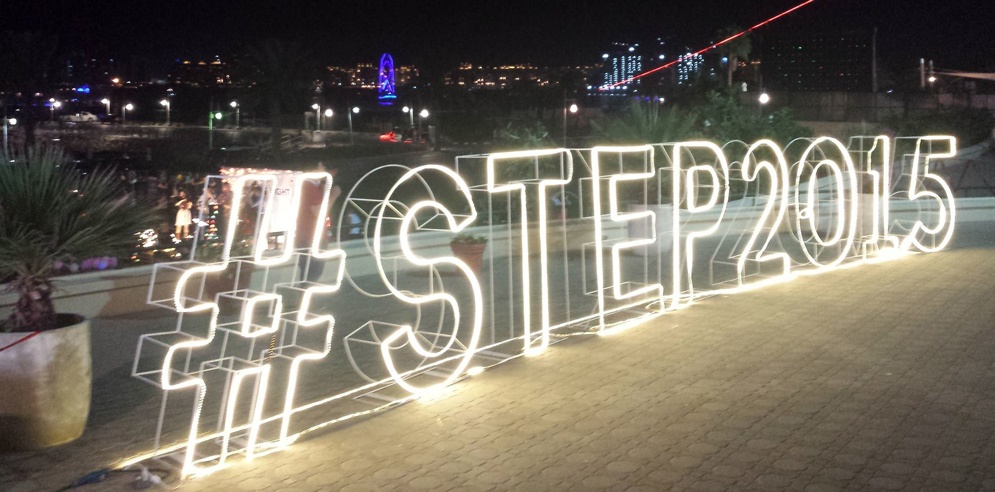 STEP Conference Light show
Result
The Win

STEP's budget for advertising on Facebook represented more than 90% of their total marketing budget. Thanks to efficient targeting and re-marketing of Facebook users, STEP managed to triple the attendance from 700 people in 2014 to more than 2,000 in 2015 with 4x higher revenues from tickets sold to make them the fastest growing tech conference in the Middle East.

Used Features
Google Analytics Goals
A/B Testing
Automatic Rules
Boost Post
Custom Audiences
Website Custom Audiences
Lookalike audiences
Carousel ads aka multiple product ads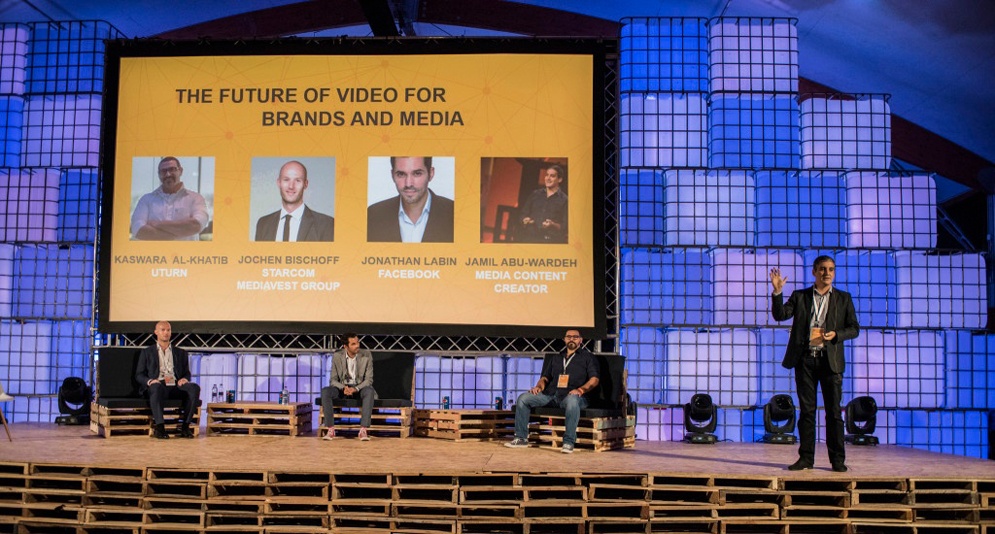 Step Conference Future of media