the challenge
Magalu wanted to increase their conversion rate. They realized the best path toward achieving this was to reduce the shipping time and/or price of their deliveries; with COVID-19 steering customers toward more e-commerce usage than before, Magalu's online retail was exploding in popularity, and these logistical costs were increasingly apparent. Magalu knew what they wanted to do, and they began working once again with their long-time partner, ROI Hunter to accomplish it.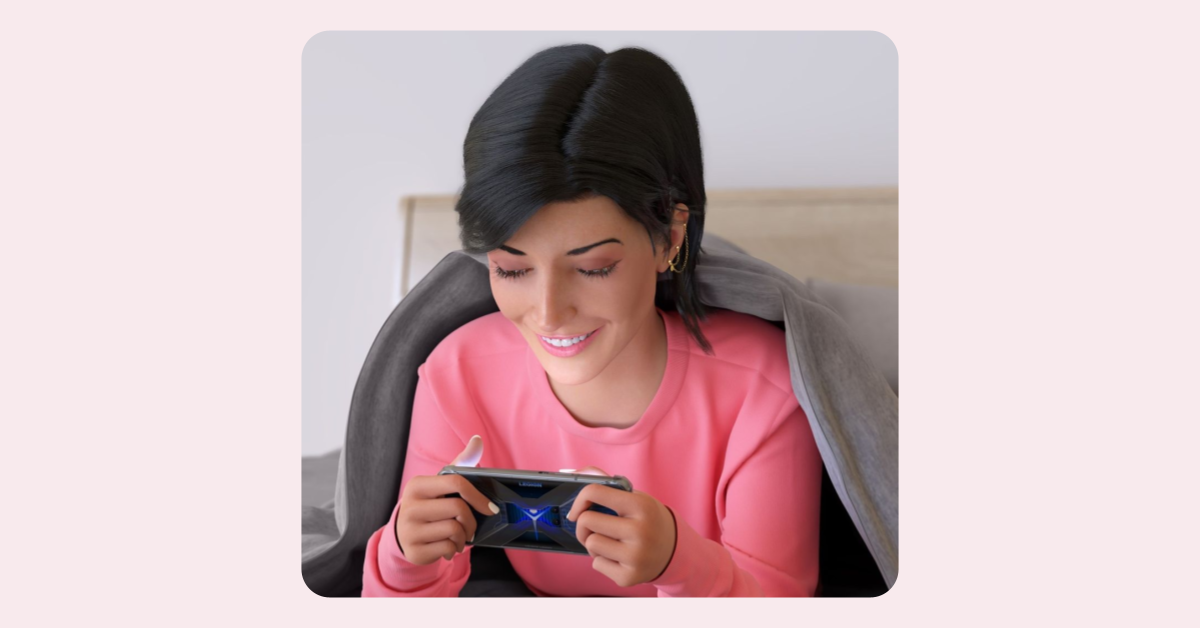 the solution
The answer? Use Facebook's Dynamic Ads for Retail (DAR) solution. While Facebook usually optimises their ads toward shoppers with a preference for online, DAR promotions focus on brick-and-mortar shoppers. This solution takes customer location into account, making it possible to target users with products in stock near them. Essentially, Magalu's omnichannel network turns their numerous brick-and-mortar stores into mini-distribution centers!
With location and stock-level data integrated, Magalu's dynamic ads are able to target customers with products that are available in a store close to where they live, thereby slashing logistical costs and speeding up shipping. To top things off, Magalu uses ROI Hunter's Template Editor to create unique, scalable promotions, branded for Magalu.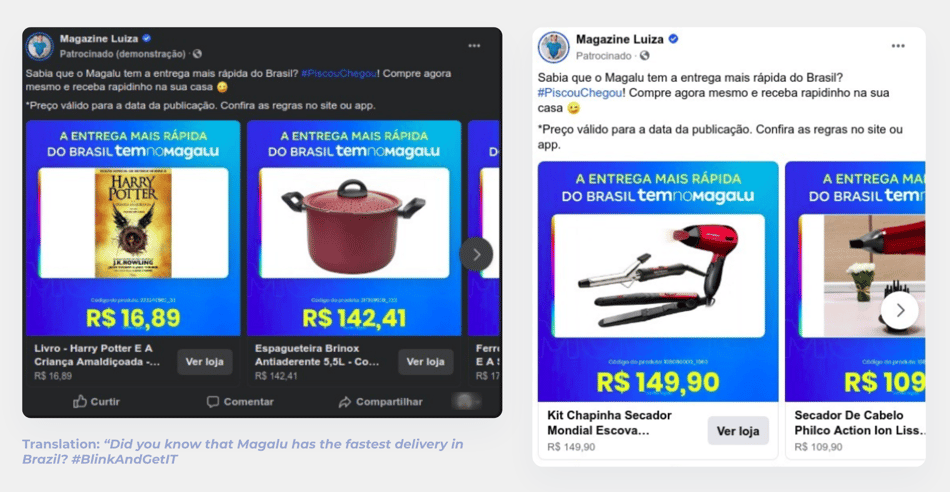 Once this strategy was up and running, Magalu set up a conversion lift test to determine the efficacy of their geo-location based campaign: one group received the new creatives, the other group acted as a control, and was shown nothing. This way, Magalu could tell how many conversions were coming directly from the new campaign.
the results
Comparing the geo-location campaign to the control group, it was clear that the Dynamic Ads for Retail showed incredible results!
The mini-distribution center strategy reduced transport costs for Magalu, as well as speeding up the shipping process. And as it turns out, the customers who saw the geo-location campaign not only converted at a higher rate, they also brought in a higher return on ad spend (ROAS).
So what's next? As more data is collected from Magalu's campaigns, they could begin working more with ROI Hunter's Product Insights feature, which integrates product-level data (margin, stock-level, etc.) from across channels (Facebook, Google Analytics, Google Shopping, etc.). Filtering through this data, Magalu could begin creating highly specific product sets for their geo-location campaigns, and further optimising toward their goals.