Challenge
Hering's Meta campaigns were bringing a great number of impressions to their site, but they weren't getting the number of direct conversions they were looking for. They wanted to increase the revenue these campaigns brought, and optimise them for profitability.
solution
Hering began working with ROI Hunter, and managed to scale their revenue and greatly increase their profitability within the first month! Here's how they did it:
Promoting Trending Products
ROI Hunter gathers data from across a retailers' channel and integrates it with their catalogue. This meant Hering could use data from Google to enhance their performance on Meta.
They targeted the products that were trending in their Google campaigns (based on product CTR/impressions), and promoted them in a separate product set on Meta.


Hourly Retargeting
Hering also used ROI Hunter's unique capability to retarget visitors hourly, rather than standard daily retargeting. They created a performance campaign focusing on users that either viewed a product page or added an item to their cart in the past 12 hours, but didn't buy.
TEDI - Template Editor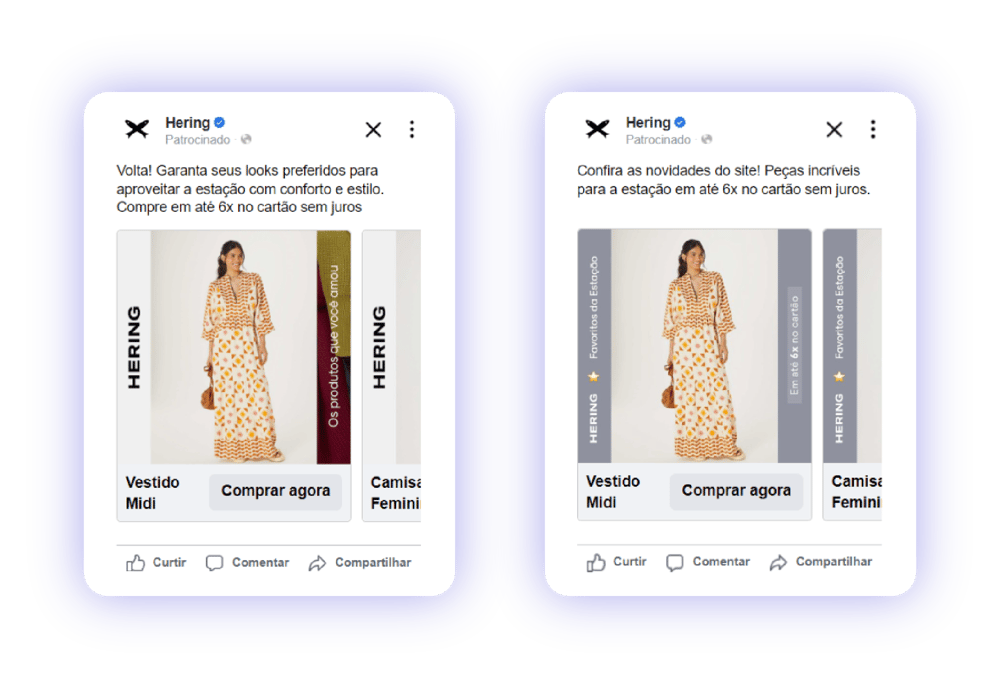 ROI Hunter's Template Editor enabled Hering to make campaign revisions without having to repeat Meta's learning phase, promote their products on Instagram (something they had trouble doing with native templates), and build creatives at scale for every objective.
result
The month after Hering's Promote Trending campaign was launched on Meta, it showed an increase in ROAS of 200% compared to other campaigns with the same objective, as well as a 28% drop in cost per session. The products in the Hourly Retargeting campaign saw an increase in ROAS of 91% compared to Hering's average campaign, and the new templates helped them to increase their overall sessions by 67% and their CTR by 77%.
A month after they had started with ROI Hunter, Hering's overall ROAS had increased by 26%, and their Cost per Session had dropped by 50%. Finally, though they reduced their spend by 17% that month, their revenue still increased by 4%.