Challenge
Dental Cremer sprouted as a division of Cremer in 2001 and used direct mail as their primary form of marketing. Since its inception, Dental Cremer has grown 20 times in the past five years as did their e-commerce portfolio with over 50,000 products. As a result, they realized that it was time to revamp their online advertising strategy in order to grow and keep up with its ever-evolving landscape.
Their main goals were as follows:
Correct and implement all pixels on their site
Start dynamic product campaigns
Gain insights from campaigns to influence further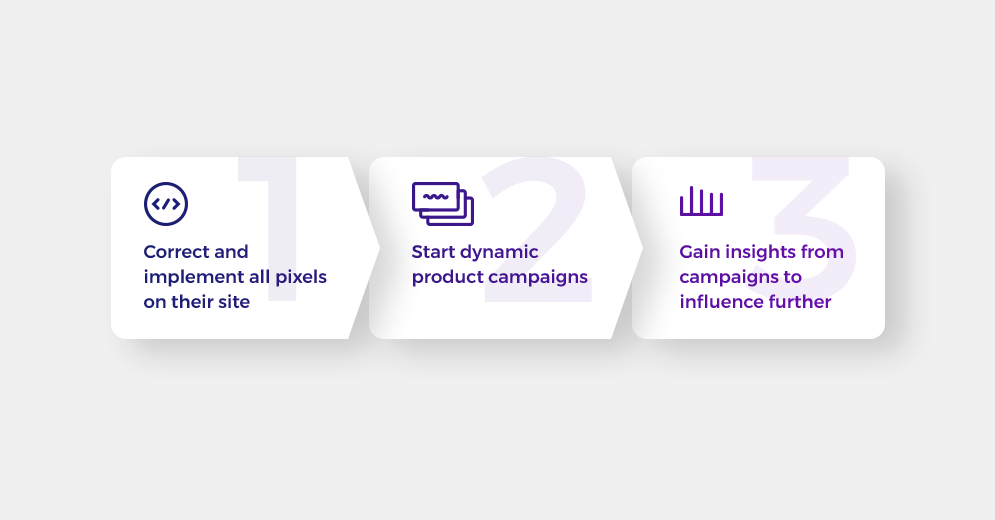 Dental Cremer Goals
Solution
We first analyzed the users on their website and discovered some interesting ways to segment their dynamic ad campaigns. As a result of our analysis, we were able to identify the best time windows to use dynamic ad campaigns. After this, we installed pixels correctly with events like add to cart, purchase and view content.

The reason we used dynamic product ads was that their target audience is specific, dental practitioners, meaning that people who access the site were highly relevant for Dental Cremer. Our Template Image Editor made it possible for Dental Cremer to create beautiful looking images for ads, directly from their product feed. We also used our automatic rules to save time and on analyzing and optimizing ads.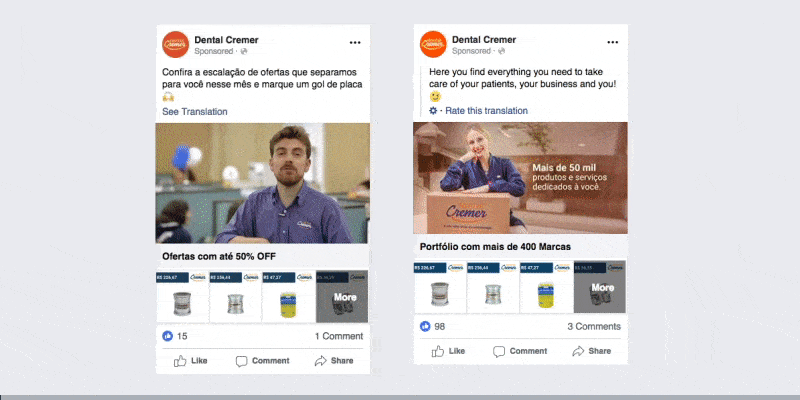 Dental Cremer Ads
Result
The results since Dental Cremer's partnership with us have proven to be astonishing. Dental Cremer saw
a 7X increase in transactions
a 15% higher average-ticket sale
40% decrease in bounce rate
55% more new users
an increase in average sessions time from 02:14 minutes to 07:03.
Reduction in CPC by 19%
7% growth in CTR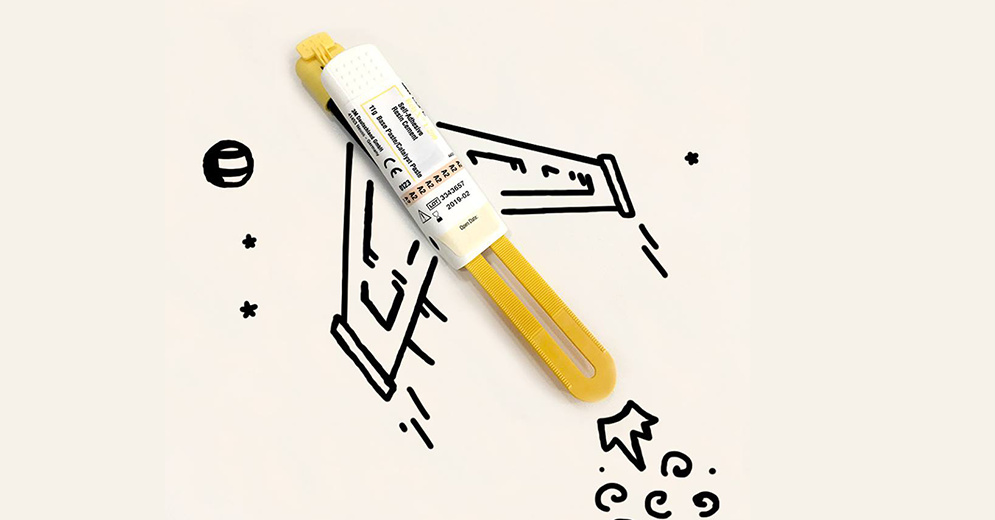 Dental Cremer Products from Website