The Challenge
The changes that came with COVID-19 pushed Casa MinD to focus on their digital marketing. Casa MinD wanted to improve their brand communications, increase their total number of transactions, and improve their overall ROI.
These goals required Casa MinD to hit certain milestones: they needed to create more data-driven campaigns, they needed a way to deploy those campaigns at scale, and they needed a way to showcase sales or other product features in the campaigns (e.g, sale price, free shipping, bestseller, etc).
The Solution
First, ROI Hunter set Casa MinD up with the Product Insights feature, which gathers product-level data from across a retailer's channels, integrating it within ROI Hunter with their product feed. This accomplished the first milestone by enabling data-driven campaigns.
Using this product-level data, Casa MinD was able to filter their catalog for specific products that aligned with their campaign goals. In order to focus on their ultimate goal of increasing transactions, Casa MinD filtered to find their top selling products (products in the top 10% of most transactions per Google Analytics), and used them to create a Bestsellers product set.
For the next milestone, Casa MinD needed a way to design beautiful dynamic promotions for the campaign, and scale them without having to manually recreate the ad. For this, ROI Hunter introduced them to the Template Editor (TEDI). TEDI enables user-friendly template creation, without the need for a graphic designer.
Using TEDI, Casa MinD was able to create an attractive template for their promotion, and immediately scale it for all the products in their campaign with just a few clicks. Beyond the ad creation, TEDI also made it simple to automate product badges (free shipping, % off, bestseller) based on conditions set for the template, to highlight product benefits.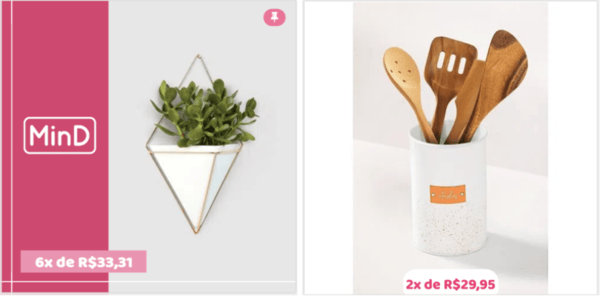 The Results
With their newly optimised product set of bestsellers, and the newly designed promotions, Casa MinD began to see tremendous results. In terms of their goal of increasing transactions? Well the conversion rate didn't just improve, it increased by 182%!
Their revenue increased by even more, rocketing up by 268% when comparing the new campaign to their previous one, and increasing their overall revenue by 35%. Finally, the campaign increased Casa MinD's ROI by 103%.
With the ability to run data-driven, scalable campaigns, everything else fell into place.