the challenge
Like many large companies, the COVID-19 pandemic caused store closures for C&A, and pushed them to focus more strongly on their e-commerce presence. With that in mind, C&A's 2021 goal was to become the most downloaded app on the Brazilian market. There were three main challenges to solve in order to begin meeting this goal:
C&A wanted more product images for their promotions, showing different parts of the product, and more detail.
They wanted a way to vary the copy on their promos without having to resubmit them for review.
They wanted to promote their new collection, "Sinalyze," as well as their best-selling products, ensuring that each group would get enough ad impressions
the solution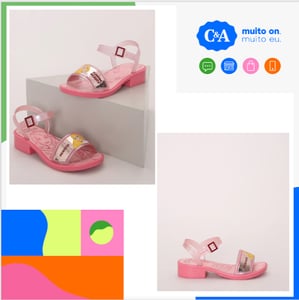 ROI Hunter helped C&A tackle the first challenge by connecting them with the Template Editor (TEDI) to create detailed product posts with additional images pulled from their feed. TEDI makes it simple for anyone to create a beautiful dynamic promotion in minutes, without needing the help of a graphic designer.
C&A also used TEDI to accomplish their second challenge of varying copy: when a promotion is built on a template with TEDI, you can schedule a new dynamic copy to replace the copy you have written. Because the promotion is built on a template rather than posted directly to Facebook, these changes can be made within the template without needing an additional Facebook review.
Finally, ROI Hunter helped C&A gain more control over where their ad impressions were going, giving them certainty that the Sinalyze collection and their bestsellers would be receiving promotion. To accomplish this, ROI Hunter connected them with the Product Insights feature, which integrates product-level data from across channels (Facebook, Google Analytics, Google Shopping), including custom sources.
A custom source was what was needed here: ROI Hunter had C&A create a list of their bestsellers, and a separate list for all the products in their Sinalyze collection. These lists were then connected to the rest of their data, and conditions were set within C&A's templates to display special badges/seals when one of these products appeared.
the results
After comparing the results of C&A's newly revamped campaign with their former campaigns, it was clear that the changes were helping to close the gap toward becoming the #1 most downloaded app. Not only were overall sessions up 42%, but new users also increased by 18%! Transactions were up 51%, yet revenue pushed up even further, increasing by 66%.
With this increasing number of users alongside the increasing amount of usage, C&A was well on their way to accomplishing their 2021 goal.