TL;DR What are most common mistakes even big advertisers do? Where are you potentially leaking money? Here are 5 most common areas where you can improve your performance marketing on Facebook.
Why should I care?
It is very easy to spend money just by clicking to "Boost Post" button. But if you also want to gain some revenue from it, you need to give Facebook advertising more love. You need to spend some time with beautiful creative, you need to think about your audience to select right targeting and you need to know how to bid and optimize your campaigns. This is the way how to make Facebook your non-drying source of new customers.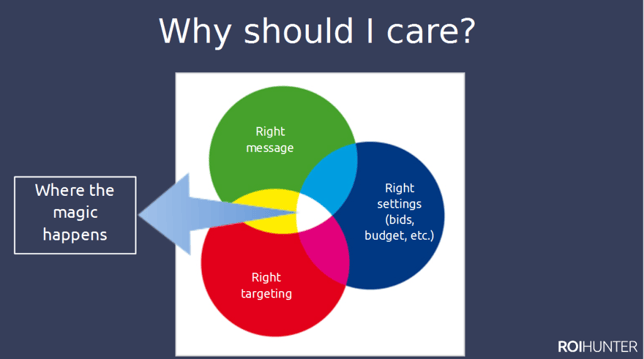 #1 You don't set up goals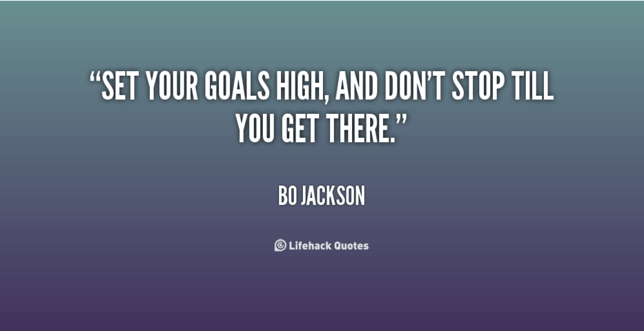 When talking about performance, marketing goals are must-haves. Why we've started with so obvious and basic truth? Although it might sound obvious and clear, there is a huge number of campaigns spending money without specific goal. How you can achieve great results when you don't know what does "good results" mean?
Before you start any campaign ask yourself "What I want to achieve with this campaign?" "What is my KPI?" "How will I measure it?" Here are some examples of great performance goals:
Return On Investments (ROI)

Cost Per Transaction (CPT)

Cost Per Lead (CPL)

Cost Per View (CPV)
#2 Your Targeting Is Broad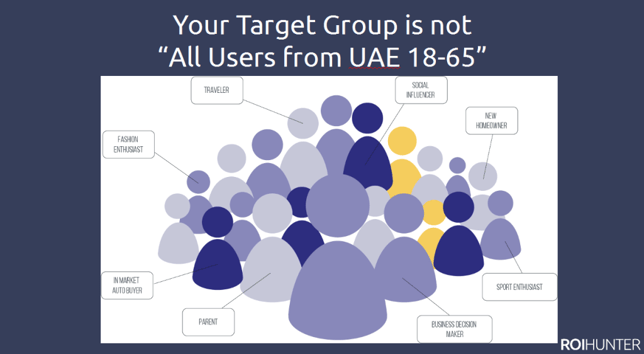 You probably know that on Facebook you have unbelievable options if it comes to targeting. Just few of them:
These options are like a heaven for performance marketer. Take an advantage of it and stop using broad targeting to all users 18-65. How to find out what audience works best for you? Simply create more ad groups targeted to different audiences.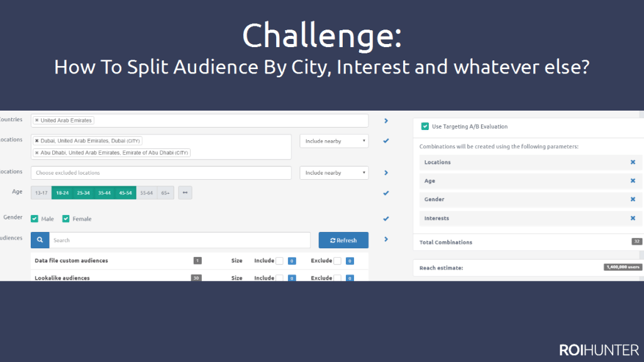 But always make sure you avoid overlapping. You don't want to compete with your own ads from another ad set and increase your CPC. In Facebook Ads Manager, you can find Overlapping tool where you can check overlap between your audiences.
3 tips how to avoid overlapping:
Always exclude your re-marketing audience from prospecting campaigns

Always exclude buyers from re-marketing campaigns

Check overlapping between prospecting audiences
#3 You Don't Test Different Creatives
All of us want to create the best performing creative with super-converting copy in the 1st shot. But no one can do this without testing. You should be always asking yourself questions like "Shouldn't I use red button instead of green?" "Shouldn't I use another headline?".
Here's your new rule: "I will never ever create an ad set with only one creative." What can you test? Post text, headline, description text, call to action buttons, landing page and as the most important – the image.
#4 You don't use all what Facebook offers
Facebook is offering tremendous features to advertisers. Here top 3 you shouldn't forget to test.
Custom Audiences
Create an audience of users you already know. It can be users who visited your website or users who spent only 10s there. It can be an e-mail list of your best customers. Or it can be any audience created based on user activity in mobile app.
Dynamic Product Ads
With dynamic re-marketing you can promote a specific product user has visited on the website or inside mobile app. It is connecting data from Facebook pixel (or SDK) with product feed allowing you to show current product image and information dynamically in the advert.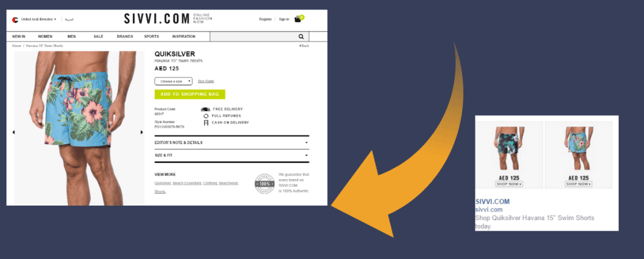 Lookalike Audiences
With Lookalike Audiences you can use your Custom Audiences to find new users with similar behavior. Facebook will look at the common qualities of people in your source audience (ex: demographics, interests, behavior) and then find the people in the selected country who "look like" your source audience. This is the perfect way how to reach new customers.
#5 You Use Auto-Bidding & Don't Optimize
Using auto-bid is not always a bad idea. However the reason why we don't recommend it is that you lose a control over your campaigns. You lose an option of setting priority bid for better performing ad sets and lower costs for the weak-performers.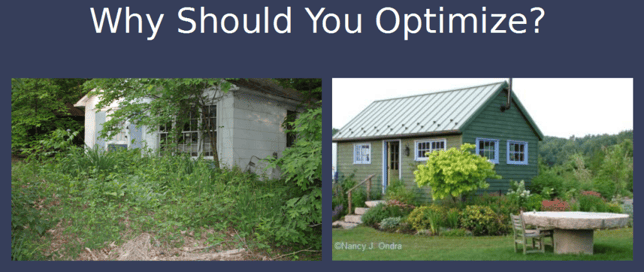 Optimization takes some time, that's true. But without it, you can't expect any great results. You have to regularly take care of your campaign as well as you do with your garden. These are just few ideas you can use during campaign optimization:
Increase bids / budget for good performing ad sets

Decrease bids / budget for bad performing ad sets

Stop the worst performing ad sets

Stop the worst performing creatives

Learn what type of creative works for which audience

Decrease bids during weak days
This might become a routine and that's why we love ROI Hunter's automatic rules.